10 Things to Look for in New Construction
Posted by Melissa Wynne Severa on Thursday, July 30, 2020 at 1:35 PM
By Melissa Wynne Severa / July 30, 2020
Comment
When purchasing a New Construction Home, there are a few things you want to be sure to look for prior to your purchase.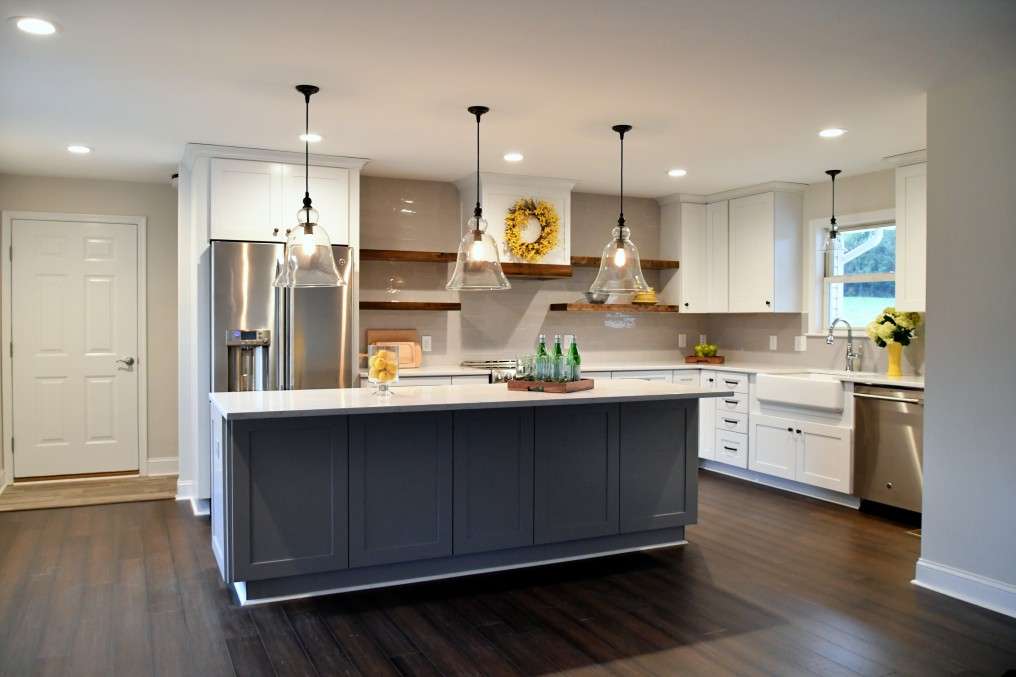 #1 Customization Options
Nearly all New Construction homes will come with customizable options. Knowing what options are standard, semi-custom, or full custom is important in understanding the cost of your home. Make sure that all upgrades and costs are put in writing so that both parties both the builders and you as the buyer are protected and on the same page.
#2 Construction Timing
If the New Construction home is not yet complete, or you opt to add extras and/or upgrades, be sure you understand the time it will take to finish construction or upgrades. This is not something that happens overnight so being in the loop on timing is key.
#3 Builder's Reputation
Make sure when purchasing New Construction Homes that you look into the builder. You always want to be sure you are purchasing a home from a reputable builder with both experience and good reviews.
#4 Budget
It is easy to get lost in the bells and whistles of a New Construction Home. When choosing a home and adding customizable options, be sure not to get carried away and end up with a home that is out of your personal budget. Set boundaries and budget caps prior to looking at your upgrade options to ensure you don't overdo it.
#4 Familiarize yourself with the Home Warranty
New Construction Homes will often come with limited warranties. This may not cover everything you expected so be sure to read through your warranty thoroughly. You have the right to ask for changes as well as credits toward your purchase should you not be happy with the warranty "as is."
#5 Energy Efficiency
New homes are generally more energy-efficient than older homes, be sure to look into prospective energy reports and ask for any data the builder has on prospective energy costs.
#6 Appliance Life Expectancy
If your New Construction Home comes with appliances or HVAC systems, ask about the life expectations, while new appliances will save you repair bills within the first few years, you want to ensure that all of your appliances won't go out at the same time, make sure the life expectancy is staggered to help plan for future repairs or replacements.
#7 Home Inspections
Regardless of a New Construction Home, don't fall into the trap of not having a home inspection completed. Inspections are just as important in New Construction Homes as they are with older homes.
Related: Does New Construction Need a Home Inspection?
#8 Health Risks
Be sure to discuss potential hazardous materials used during the build. Are there any chemicals that could be leaked during construction? Hazardous materials? Also make sure there are no contingencies within your buying agreement stating the builder is not responsible for health problems related to the build.
#9 Ask About Incentives
Oftentimes New Construction Homes offer buyers a list of incentives with their purchase. Be sure to ask if there are any incentives being offered. You may not receive these credits or upgrades if you don't ask.
#10 Contingencies
As with any home, you should always look into what contingencies you should add to your purchase contract. This will cover you as the buyer if you want/need to back out of the sale for a variety of reasons that pertain to the build, problems with construction, timing, etc.
For more information on purchasing a New Construction Home, to browse available homes, or for any questions, please contact our office at any time.
Check out our area's new construction subdivisions below!
New Construction Developments
Contact Us For More Details